Delman Vukmanovic Welcomes Litigator Karina Saranovic
Delman Vukmanovic Welcomes Litigator Karina Saranovic
October 23, 2017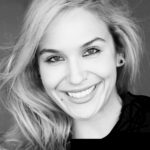 Los Angeles, Calif. – Delman Vukmanovic, LLP, a Southern California full-service law firm, has added litigator Karina Saranovic as an Associate in the Los Angeles office. Ms. Saranovic's practice focuses on civil and business litigation. She has particular expertise in technology, privacy, personal injury, and commercial real estate law.
"Karina exhibits essential skills and knowledge that will greatly benefit our litigation practice," commented Delman Vukmanovic co-founder, Dana Delman. "She will be an integral part of our continued growth as we build on our capabilities to service clients in Los Angeles, Orange County and greater Southern California."
Prior to joining the firm, Ms. Saranovic was a Brokerage Associate with Jones Lang LaSalle, Inc. in the Los Angeles office. She was previously an extern in the Los Angeles District Attorney's office High Tech Crime Unit and SAG-AFTRA. Fluent in Polish, she also worked as a registered interpreter for the California Superior Court for six years.
Ms. Saranovic obtained her J.D. from Loyola Law School and Bachelor of Arts from University of California, Los Angeles. She is admitted to The State Bar of California.
###
Delman Vukmanovic LLP is a full-service law firm representing both plaintiffs and defendants throughout the greater Southern California area. The firm handles litigation and transactional matters in the areas of civil disputes, commercial law, business and corporate issues, employment law, intellectual property and complex real estate matters.